FLOAT YOUR FANNY DOWN THE GANNY 2018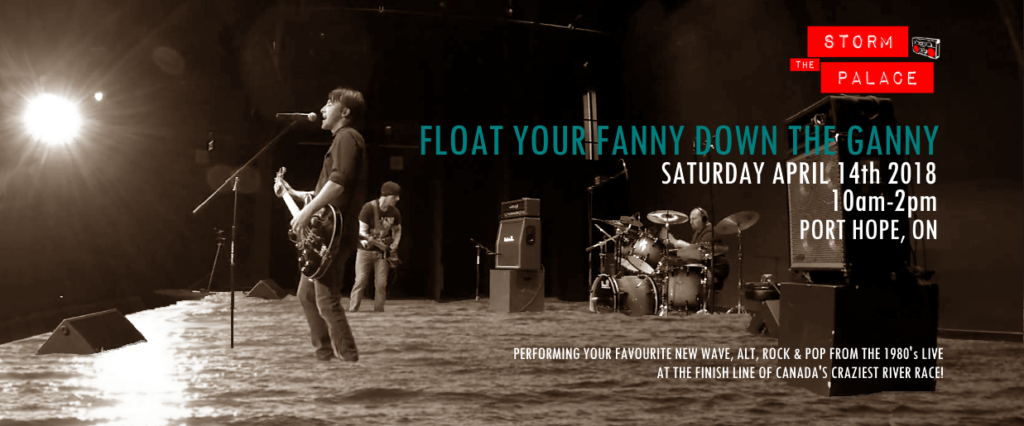 We are extremely excited to once again be performing at the finish line for Port Hope's FLOAT YOUR FANNY DOWN THE GANNY, the town's annual river race down the Ganaraska River. Every year thousands of people descend on the small town an hour East of Toronto to watch the crazy crafts, kayaks, and canoes navigate the frigid river. The race commemorates the Port Hope flood of 1980 that left much of the downtown underwater.
Storm The Palace will be performing on the West side of the river near the recently replaced Barrett St. Bridge at Cavan St. from 10:00am until 2:00pm. There is fun for the whole family with activities for the kids, Bouncy Castles, Crafts, and tons of food. We hope you can join us for this fun filled event.
https://www.floatyourfanny.ca/